We take the time to understand your business.
We then deliver clean, functional custom web design that represent your brand and engages the audience. As local Brisbane web designers we are passionate about providing the best solutions for small to medium enterprises that really take their business to the next level for maximum success online at a price that is affordable to most. We eliminate the technical jargon and acronyms and give you clear options to help you achieve your long term goals.
Selecting the right web design company.
It is important to select a website design company that can service your needs as your business grows and assist your company achieve long-term online success. This means that you should ensure the company has not only great website designers but also experienced developers to allow for future custom development. If you do not have an experienced developer, you risk being limited by fixed functionality and lack of technical skill to customise the website to meet your future requirements.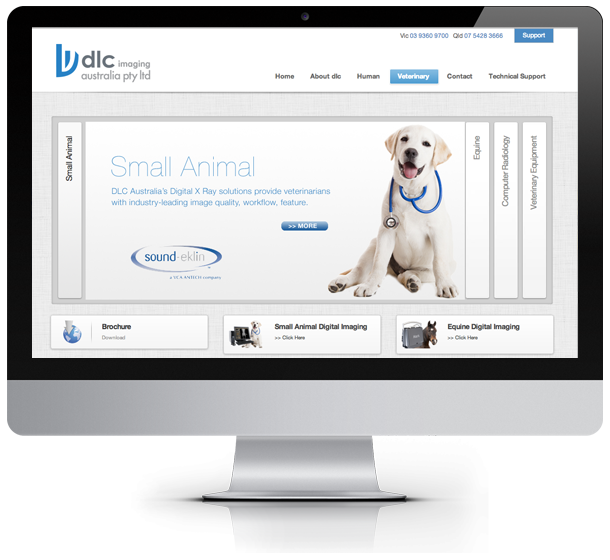 What you can expect from kmo
Superior Technical Experience
Exceptional Design
The skills to deliver the project
Transparency & integrity
A strong understanding of digital strategy
Knowledge of industry standards
Committed long term agency
A single point of contact
Affordable Pricing
More Traffic, More Leads, More Sales, BETTER VALUE
Usability
Usability is a key consideration when designing a website. A website that is unusable is one that is quickly abandoned by any visitors. While navigation is the primary focus, it should encompass every aspect of the website. Key aspects of usability are intuitiveness and ease of use.
Users should never need to experiment in order to navigate or decide which option is the one they need to choose. Any action shouldn't require having to memorise complicated steps in order to repeat. A website should be enjoyable and easy to use. It shouldn't required precise actions or timing to make use of it as this will leave the visitor both frustrated and annoyed. kmo will work with you in designing the site and can ensure that it is usable on both desktops and mobile devices.
kmo work with you to design and develop a website that combines form and function to deliver results. By having a in depth understanding of UX and the elements of conversion optimisation, we can devise wireframes to map the structure of the site for maximum benefit.
Your website is one of the foundational elements of all your marketing. Working together we explore new opportunities and take in in-depth look at how to improve the existing ones. kmo can help you with web design layout and concepts for new websites as well as redesigning older dated sites that are not working to their full potential. We also provide responsive design solutions to ensure your website is compatible across the mobile platforms.
Interface
Your website interface should look professional and provide the visitor with a simple to navigate site that takes them to the information they require with ease. Great web design requires planing with regard to usability, navigation, clear call to actions, multiple device display and accessibility.
The design of the interface should clearly represent your brand and appeal to your target audience. The interface should look professional and provide the viewer with a simple to navigate site that takes them to the information they require with ease. Gone are the days when simply having a website was sufficient. Now you need to ensure you plan the website design with your call to actions and target audience clearly in mind.
Accessibility
Web accessibility is the practice of making sites available to all users regardless of their abilities, utilising technologies and techniques that assist in making content accessible and navigable whether the user is vision, hearing, motor or learning impaired.
The W3C Web Content Accessibility Guidelines (WCAG) is a standard that specifies particular practices to qualify for a level of conformance: Priority 1 (A), 2 (AA) and 3 (AAA). Australian Government departments are by law required to meet a Priority 2 standard by December 2014 while non-Government businesses were recommended to meet a Priority 2 level of conformance before December 2013, however the Australian Human Rights Commission will only look into a companies compliance on the basis of a complaint.
kmo has worked with a number of Government and Education organisations and assisted in meeting WCAG 2.0 Priority 2 conformance through developing technical solutions to provide better access and advising on content conformance.
Content Management Systems
A content management system (CMS) is a website solution that offers the non technical owner the ability to easily update elements on the site themselves.
They often come with a range of built-in tools allowing you to add, edit and delete pages and content as well as modify the navigation structure and incorporate images, video and .pdf files.
kmo work with a number of open source cms platforms including; WordPress, Joomla & Drupal. The best system is often determined by what you need the system to do and whether or not staff have a preference to one platform over another due to experience.
Industries we work with include
professional services
medical
engineering
financial Services
agriculture
manufacturing
accommodation
retail
education
hospitality & tourism
building
recruitment
oil/gas & mining
non for profit
technology
Quality Assurance
kmo is committed to delivering quality to products and web design services to our customers and has a quality assurance process in place to ensure any website design project meets the functional and user experience requirements of the client. This is why so may of our Brisbane customers recommend our services. As part of any feature release cycle, kmo uses a three stage testing process.
We test to ensure that the specified functionality remains consistent across the most current and latest versions of the major browsers: Internet Explorer, Firefox, Safari, Chrome and Opera. Prior to website release, user testing and acceptance will take place in a development environment. If you are looking for one the top website companies in Brisbane, with the highest level of customer service, talented website designers and technical experience at an affordable price, contact us today.